(S04E08) Previous Episode
Aired On 2018-04-23
Liv consumes the brain of a murdered live-action role-playing knight in order to solve his murder; Peyton uncovers a truth about Liv; Major embarks on a mission.
Next Episode (S04E09)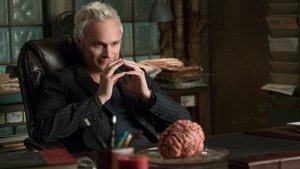 Airs On 2018-04-30
There's a zombie serial killer on the loose and new Seattle is on lockdown. Liv is trapped in the morgue on white rapper brain and Clive and Ravi are playing Dungeons & Dragons. Meanwhile, Blaine concocts his most sinister plan to date. Lastly, Major is on the hunt for the killer.
A medical student who becomes a zombie joins a Coroner's Office in order to gain access to the brains she must reluctantly eat so that she can maintain her humanity. But every brain she eats, she also inherits their memories and must now solve their deaths with help from the Medical examiner and a police detective.
Writing:
Rob Thomas
Diane Ruggiero
Stars: